LET'S DO THIS. LET'S MAKE YOUR WEBSITE WORK HARDER FOR YOU
So you have a website. Or you're about to build one. It's either yours, or you're working on it for a client.
It takes a heap of time and effort to get websites off the ground. The last thing you want is for it to never been seen.
The whole point of having a website is for customers to find you when they need what you offer. And quick. They're not going to click through page after page on Google until they find your website. Nope. They're going to click on websites that Google lists on page one of their Search Engine Results Page (SERP.) Or maybe page two, but that's a long shot. Some say that websites on page 2 have less than a 1% chance of being clicked on…
Your website doesn't make the cut, as in it's nowhere to be seen? It's not the end of the world. You can always pay for Google Ads. Month, after month, after month. Ca-ching.
There's another way to push your way up to page one though. One that doesn't land you with a monthly advertising bill.
It's called Search Engine Optimisation (SEO.)
It involves tweaking, or optimising your website so that
Google thinks it's a great site worth recommending to people. Google's a people pleaser
customers click on it, look around, stick around, and come back for more because it was useful to them
Google then likes your website even more because it notices that people do.
And up you go towards page one of their search results. The money making page.
HOW I DO WEBSITE OPTIMISATION
I like to keep things simple while showing my cards to my Clients. So I've listed the three things I work on to optimise websites for search engines.
If you're a bit of tech-geek and would like to know more, simply click through for more detail. Or if you're thinking about having a go at SEO yourself check out my DIY page.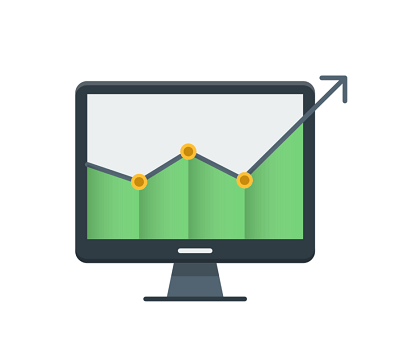 1. TECHNICAL AUDIT
Make sure your website is in tip top shape. Because technical performance is the number one thing search engines look at when deciding to recommend (or not) your website to others
2. KEYWORD RESEARCH
Get a solid set of winning keywords and key phrases. Be seen on Google, and trump your competitors.
For best results, I can also use my SEO copywriting skills and rewrite some or all of your website content for you. So it gets maximum points from Google and your readers.
3. LINKS
Boost your websites popularity with loads of glorious links. Good links. On, from and to your website. 
BE FOUND. BE INTERESTING. BE CONNECTED.