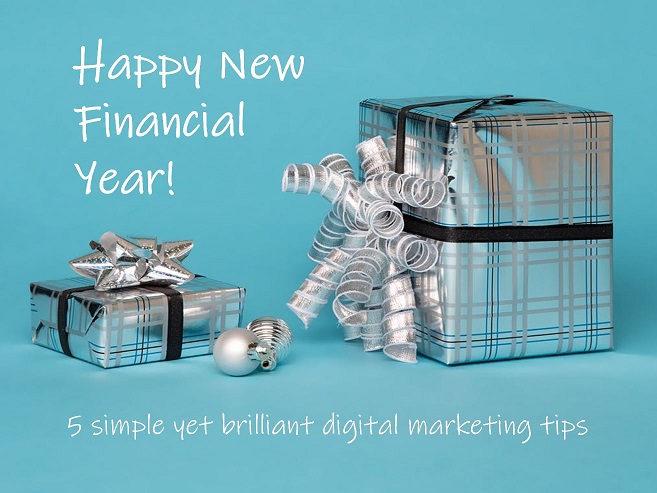 April 1 marks a new financial year for most businesses. For other businesses it's just another day with a possible prank or two thrown in. Regardless of how the day shapes up for you, here are 5 simple yet brilliant digital marketing tips that every business should schedule in to ensure you're putting your best foot forward in the online world.
1. Check your contact details are up to date wherever you are online. E.g. Facebook, your website, Yellow, Yelp
2. Check for broken links on your website. If things aren't working properly there is a good chance that Google will stop indexing that page. So fix them, and ask Google to re-index your website using Google Search Console.
3. Check your branding is current. Are you using your latest logo and strapline across all your templates? Consistency is key for a memorable, polished, professional looking business.
4. Check your team email signatures. Are their job titles correct? Is everyone using the same font? Are you suddenly promoting a sports team that your company definitely doesn't sponsor? You may need to provide a template for everyone to use – see point 3.
5. Check your Google My Business listing. Members of the public can edit your listing, so keep an eye on information that pops up under your precious company name. If you're lucky you will just find some amazing reviews, but you could also find content that is very damaging to your brand. You won't be able to edit that information, but you can 'ask' Google to correct it for you. Don't have any reviews? Here's how to fix that as well.
Lastly, congratulations for making it through another year. All the best for the next!
Do you have a new financial year checklist?
Like this post? You're welcome to share or link to it in your own content