The good, the great, and the fantastic bits about it
It's Sunday afternoon. It's raining here in Mount Maunganui. So I turn on my HP laptop and continue building a new website for Expandasign NZ. I've already worked out the SEO strategy, now I just need to build it.
That's one of the things I like about being a freelancer. If there's nothing much going on, I can choose to be productive instead of wasting away time. Save my down time for when the weather has more to offer.
Doing digital marketing in Tauranga
I haven't always worked for myself, and my story about how I ended up in the world of Google, Facebook and SEMRush is told here. If you're too busy to click, it all began here in Tauranga. And I wouldn't want to do digital marketing anywhere else.
Remote working at local cafes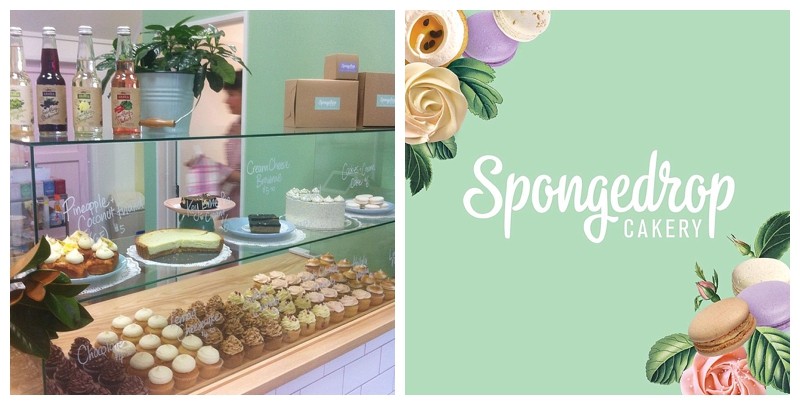 There's options a-plenty if you don't have a traditional office. Many of us work from home, and break up the routine by parking up at a local café with free WiFi in exchange for a coffee, two or three. Spongedrop is my personal number go-to.
1) Spongedrop – pooch friendly and 10/10 coffee. Bright and airy seating inside. Lovely courtyard. Or grab one of their picnic blankets and sprawl out in Coronation Park.
2) Fusion Coffee – more of an industrial vibe. Meet with others and discuss business in the private booth seating. Or challenge another remote worker to a game of table tennis.
3) Alimento Eatery – based across the Tauranga Harbour Bridge, there's heaps of room inside and out. Grab an outdoor table and soak up the sun or enjoy the shade of the huge tree. If you're craving carbs try their pasta salad.
Co-working spaces in Tauranga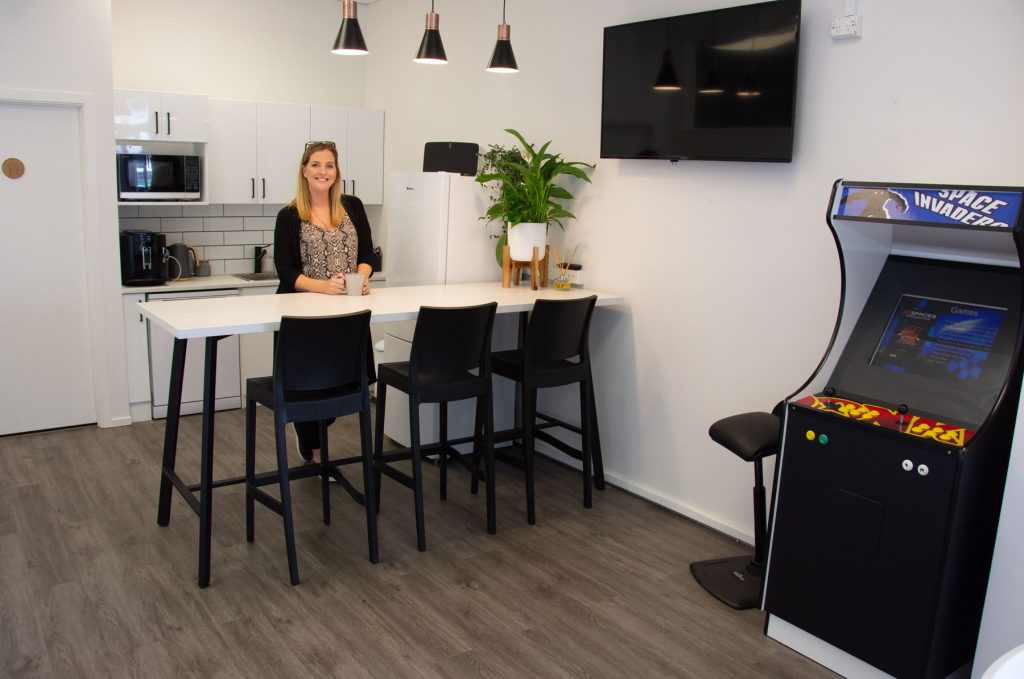 There's also a number of shared spaces around. Although the idea has become so popular that many are now only offering monthly memberships. I was lucky enough to be invited along to try Think Co's new space recently and it was just what the productivity doctor ordered. I rubbed shoulders with other focussed small business owners, who were able to offer a unique perspective on my challenges. And the space had a certain vibe that helped me smash out some of the best work I've done in yonks.
1) Think Co – based in Papamoa, owners Dave and Kat have created a modern, comfy space that encourages community and collaboration.
2) Basestation – a large modern facility that's booming with start ups and business owners.
3) 64Bit Co Working Space – the interior has an old-Wellington feel with dated wooden floors and high ceilings. TEDxTauranga meetings are also held here on a regular basis.
It's not all beach time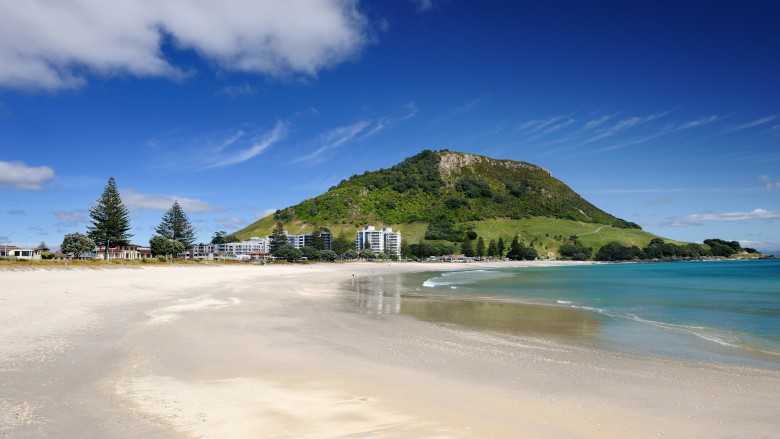 But let's be honest. If the sun's shining, us freelancers are probably going to head to Mount Main Beach. Just like all the Tradies who work in Tauranga. It's one of the perks (a pretty impressive perk!) of the up, down, uncertain and sometimes lonely life freelancers have. If the weather's good, and you desperately need to hire a resource for a few hours I'd suggest looking here:
3) fishing out on Tauranga Harbour
L
ocal Meet Ups around Mount Maunganui 
If you head along to events like BOP Entrepreneur Social hold on regularly, you'll quickly realize that being a freelancer in Mount Maunganui doesn't have to be a lonely existence. At these meet ups, you'll find other freelancers and small business owners who are keen to make new connections, share stories and have a laugh.
I feel more comfortable in small groups (yep, introvert!!) so if you're a freelancer, in Mount Maunganui, and you'd like to grab a coffee then drop me a line. I promise not to talk too much about SEO, but I would love to know more about what you do.
Did you find this handy? You're welcome to share or link it to your own content