When you know nothing about how to optimise your website for search engines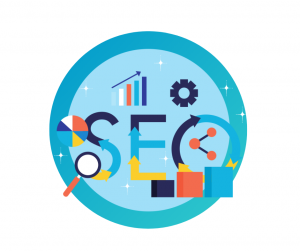 OK. So this isn't about how to do SEO basics like technical audits and keyword research. There's already plenty of guff online that will help you with that stuff. This is about where to start when you have absolutely no idea how to do your own SEO. None. Zip. Nada. Ready?
Why do you want to DIY your SEO?
I'm curious. Is it because:
You're a curious wee creature?
You're about to build a website and you've heard SEO is important?
You're strapped for cash, but have a little time on your side for some DIY SEO?
You have a website, but it's not doing much for your business?
Did any of these apply to you? Yes??? Then read on.
What are your options?
So there's a few different ways you can optimise your site: a) Pay an expert to take care of it for you, so you can get back to doing what you're best at. b) Do a course. If you're keen to dive into the SEO pool, the Recipe for SEO Success is an amazing online course. I've done it myself and it's next level stuff. c) Teach yourself the good old new way, and let Google be your master. Punch your questions into the search bar, and you'll get answers to almost anything. Chances are, you'll want to start with Option C.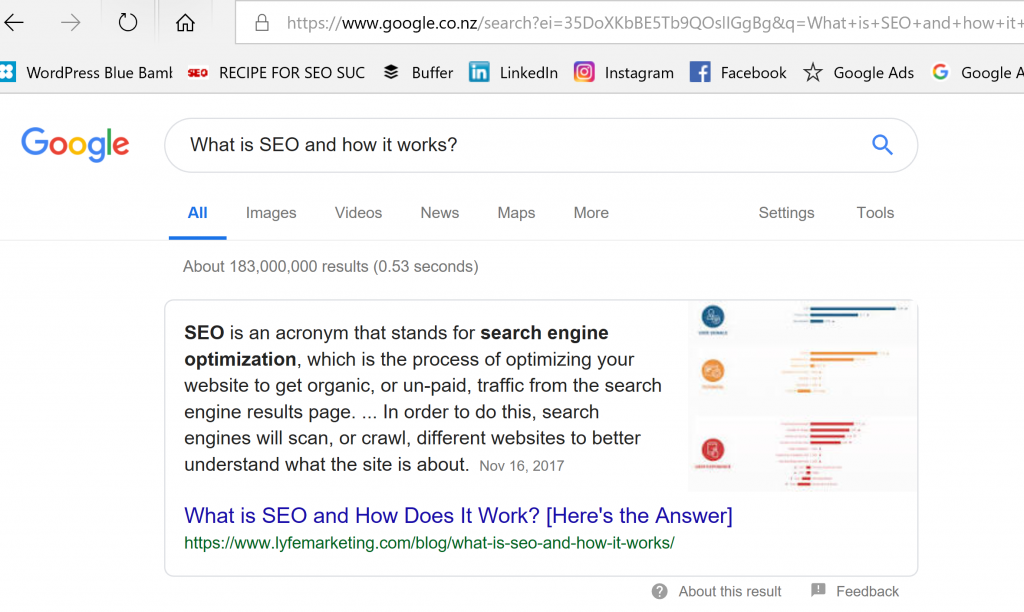 Option C: Teach yourself
Here's what you'll need, to ready yourself for your SEO adventure:   A website that you're able to tinker with More than likely it will be your own site. Fear kicks in... If it's any comfort, I also use my own website to experiment with what helps optimise my website for search engines, and what doesn't. And I'm not in anyway a techy web developer. It's ok. If your website's not doing much for you in terms of traffic and links to it, you can't go too wrong anyway. Stay at the shallow end of the pool, for now though.   Access to Google Webmaster  The search engine Bible. Here you'll find info about all the do's and big do nots when it comes to getting Google to like a website.   Google Search Console While you're on the Google Webmaster site, look for a little button in the top right corner labelled 'Google Search Console.' Click it, and follow the sign up instructions. This is a must if you'd like to be able to see what Google does and doesn't like about your website. Some of the things Google doesn't like are:
Broken links
Websites that aren't mobile friendly
No visibility of your sitemap
You'll find all this and more great stuff that will become useful to you as your knowledge of SEO grows.   Google Analytics Google Analytics is a window into how people like using your website. What pages do they look at? How long do they look at your site for? What time did they drop on by and visit you?   Other websites that provide great SEO advice Learn from the big boys of SEO. Companies like SEMrush, Moz, and Search Engine Land know their stuff. And they have excellent resources on their websites that explain what it is they do. Day in, day out.   Patience Lots of it. After you've optimised your website, you'll need to sit tight and let a few things simmer:
Google will need to crawl and index your site. Get in the queue with this one, as there's no knowing when it's brilliant bots will go to work and get to know your website.
Let traffic (a fancy term for people using websites) take a look around. Settle in. Read through the interesting information you've published. Click through to other pages on your site in a quest to know more. The more traffic and activity you have on your website, the more Google will take notice. And think 'hey, what's going on here…should we be recommending this website to more people?'
Earning links from other websites back to your own can also help your website ranking. It takes ongoing grit and determination to get others to hook you up with a backlink. Hence why I've added this point to the patience pile.
Time It will take a lot of time to get your head around things. And then more time to plan what you're going to do. Then more time to actually optimise your website so it plays better with search engines.
Have a crack at it yourself
If you're still keen (and I hope you are),  have a go!
Get access to a website that you can edit
Look at Google Webmaster for the do's and don'ts
Sign up to Google Search Console while you're there
Sign up to Google Analytics for traffic insights
Browse a few other websites for advice
Then see how you're feeling. You may feel excited by the possibilities. Or you may decide it's not your bag after all.
It won't be a waste of time and effort if you decide against doing your own SEO
Google Search Console and Google Analytics both allow you to keep your finger on the pulse. By giving you insight into how your website is performing. And if you do decide it's best to hire a SEO specialist? You'll be able to use your new knowledge to confidently pick a company that will help your business be found, be interesting, and be more connected, online.   Now go for it.
Did you find this handy? You're welcome to share or link it to your own content